Canoe trips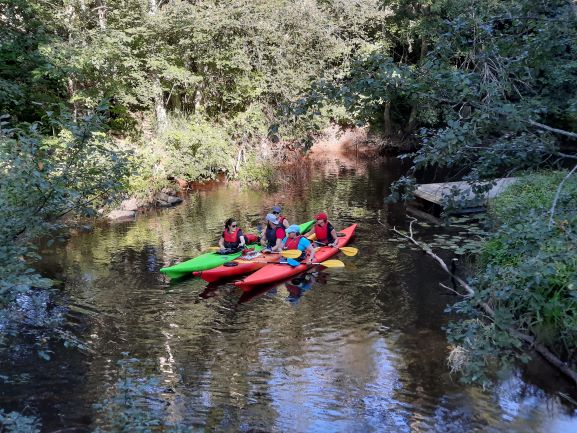 We organise canoe trips all over West Uusimaa: on the sea between Kirkkonummi and Hanko, on Lohja and Fiskars lakes and on the Siuntio and Karjaa rivers. For us, the most important of these is the Siuntio River, which flows through the middle of Purnus Jokilaakso, carrying our guests to Sjundby Manor or, on a longer paddling trip, to the sea. The return journey can be made by bus - or why not use a bicycle to make your way back to where you started?
Our canoeing equipment consists of single and tandem kayaks and two-person open canoes. We can also offer SUP boards. We provide all the paddling equipment you need and the right number of qualified guides.
Let us know your requirements - a trip package designed specifically for your group is easier to organise than you might think!
Tel: +358-9-256 4040
info (at) seaction.com
Cycling or hiking trips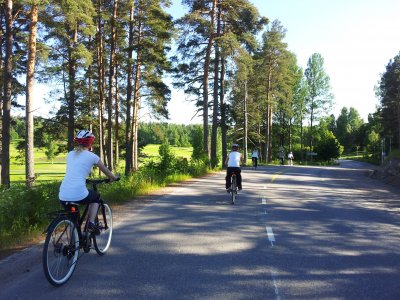 There are so many fascinating places for cycling or hiking trips. Customised routes and content can involve a light training run, a picnic trip, a nature walk, cultural trip or a combination of these. The possibilities are almost endless!
Examples of routes suitable for hiking are from Störsvik in Siuntio to Kopparnäs, through the Fiskars forests, in the Meiko Nature Reserve and in Purnus Jokilaakso - the last location being combined with a visit to Fanjunkars, Aleksis Kivi's former residence in Siuntio, in the "Following in Aleksis Kivi's footsteps" theme trip.
Open Air Exercise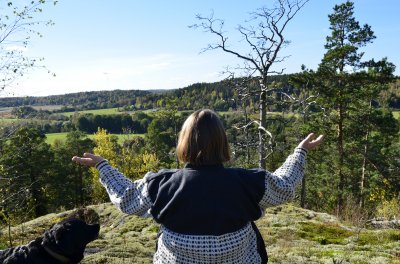 Studies have shown that open air exercise leads to several health benefits, such as lower anxiety and stress levels, increasing creativity, eased ability to fall asleep and improved sleep quality. Exercising in nature strengthens the musculoskeletal system and burns more calories than similar exercises on flat ground. Nature is full of stimuli distracting you from the performance itself, and this is why outdoor exercise feels less strenuous than indoor sports.
Strength training exercises and stretching moves are made along the trail, using nature's own exercise equipment.
Tel: +358-9-256 4040
info (at) seaction.com
Herb Hiking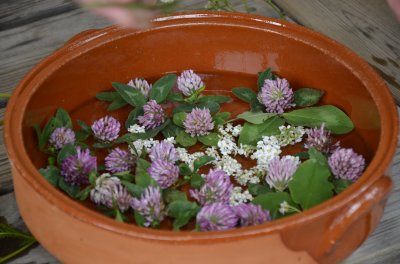 Wellbeing from wild herbs.
Herbal therapy is the oldest system of medicine in the world. Already being close to nature effects our health in a positive way. On a herb hike guided by a phytotherapist, you will learn about the most common medicinal herbs growing wild in our nature. You will also learn about their health impact. During the walk we will do some easy excercises, aiming to create contact to nature and to sensitize ourselves into listening to our own body.
The herb hike can be combined with a relaxing herbal sauna or an inspiring herbal workshop.
Tel: +358-9-256 4040
info (at) seaction.com
Farm Rally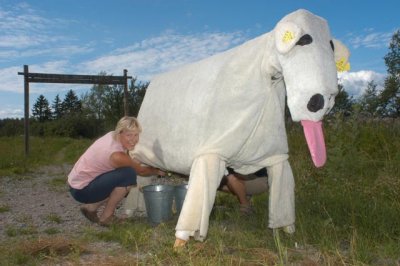 Our Farm Rally is an amusing programme which takes place at Purnus Jokilaakso. Based on the excellent feedback we have received, we can recommend it to people of all ages and sizes. It's a great way of adding exercise to a meeting or training day.
We start on a field as that's where farming activities mostly happen. The fun tasks featured in the Farm Rally competition really are connected with farming work in one way or another: handling horses, milking skills, a mystery concerning a real pig, constructing an EU-standard egg box and testing it, and of course the Wheelbarrow Rally.
Purnus Race
Groups are divided into teams and each team is given a map. With the help of this and other clues, the first cross on the map is located together with instructions for a task that team members must complete together. Once this has been done successfully, new clues are provided which lead to the next cross and a new task.
Typical tasks include horse racing, pig daycare, archery, making fire and sudoku. With the help of clues and tasks, and each group's own orienteering and tactical skills, teams make their way to the finish line.

Tel: +358-9-256 4040
info (at) seaction.com
Archery - concentration and accuracy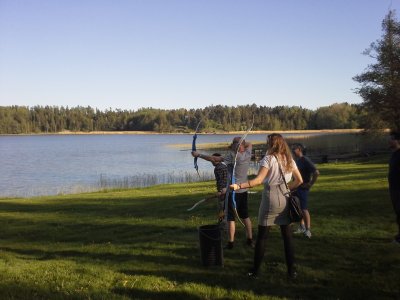 Aim at the target as carefully as you can, concentrate on your breathing and make sure that the nock of the arrow is close to your ear. Think positively and learn to conquer your nerves. Archery is a fascinating and relaxing way to spend time outdoors. It's a technical sport in which even first-timers can experience the thrill of success.
We use traditional bows without accessories (no sights or stabilisers) and shoot at numbered targets.
Organised with a focus on enjoyment, archery sessions are suitable for everyone, regardless of age or gender!

Tel: +358-9-256 4040
info (at) seaction.com
Downhill Racers Beauty Contest
Speed and fun!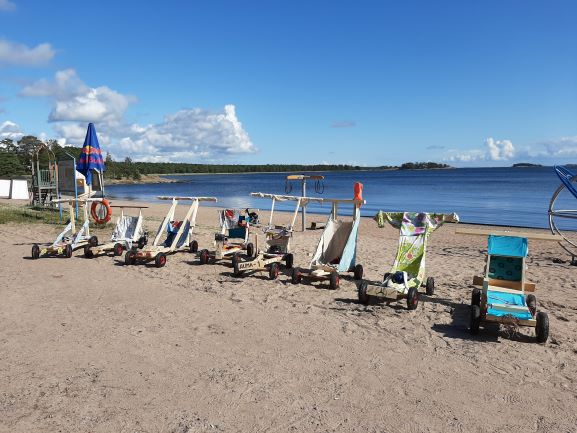 Using the materials provided, each team builds an impressive, head-turning downhill racer. Every element has to be built from scratch. First come ideas and the design, then the saws begin to spin and the hammers start flying. Finally, each racer is decorated to resemble the team it was built by.
Competitions to decide the best-looking and fastest downhill racers follow.

Tel: +358-9-256 4040
info (at) seaction.com
Forest Golf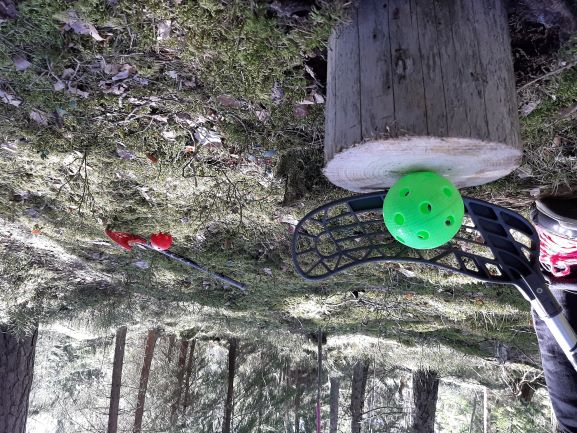 Golf doesn't have to be so formal! Our 9-hole golf course in the middle of the forest is just one kilometre long. The trees and other forest growth haven't been thinned or cleared, the vegetation is part of the spirit of the game.
Your equipment consists of a club you have made yourself (or a floorball club) and a floorball. A green card is not required - but a sense of humour and sportsmanship are essential!

Tel: +358-9-256 4040
info (at) seaction.com