SUP Yoga in a swimming pool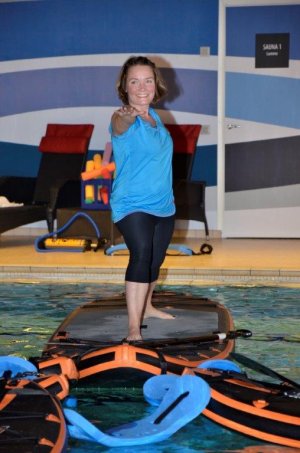 SUP yoga is suitable for everyone - it does not require any previous experience in yoga nor in SUP boarding. It is easy to stand on the board and the surrounding water adds a relaxing element to the yoga. We only demand that you can swim.
Wear a swimsuit, upon which you may wear yoga gear in technical fabrics. The important thing is that all clothes are clean!

The SUP yoga takes place in the upper pool of Rantasipi Siuntio Spa.


Tel: +358-9-256 4040
info (at) seaction.com
Murder Mystery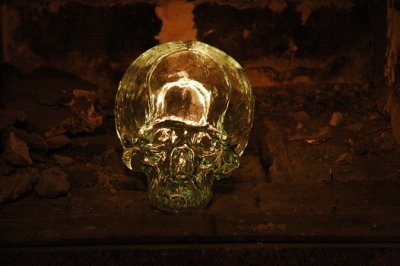 The action takes place in Finland in the 1940s, inside the Porkkala Parenthesis. The war has just ended and the Porkkala region has been rented to the Siviet Union as a naval base. A high-level major attending an evening event has died in mysterious circumstances. Is it murder or death from natural causes? You have to find out... Your group's task is to solve the mystery based on profiles of the people involved and witness statements. New evidence emerges as the investigation proceeds.
For the best possible atmosphere, we recommend that Murder Mystery is organised in the evening, when it is dark outside.
Tel: +358-9-256 4040
info (at) seaction.com
Battling Artists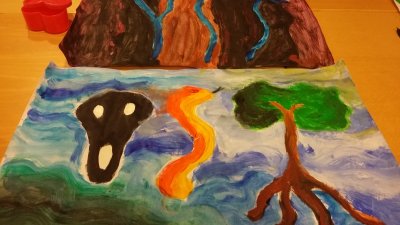 Spend a moment as a famous artist and let your creativity shine!
Each group chooses an artist - this defines the artistic style in which group members will create new works of art. Themes are either agreed in advance or a free choice. Paintings are judged at an art exhibition and team members also have the opportunity to raise the value of their works in the secret casino where the game is played.
Invigorating activity that helps boost team spirit!
Tel: +358-9-256 4040
info (at) seaction.com
Qigong and Mobility
Qigong is a form of gentle exercise, developed in China more than 2000 years ago, and originally meant to prevent chronic health problems.
With the help of concentration, easy moves and breathing we boost the body's energy flow, removing and preventing harmful energy blocks. During class, we also practice movements that help improve and maintain mobility. Some moves are inspired by yoga and pilates.
The class is suitable for people of all abilities and levels of fitness.
Tel: +358-9-256 4040
info (at) seaction.com
Fashion Creation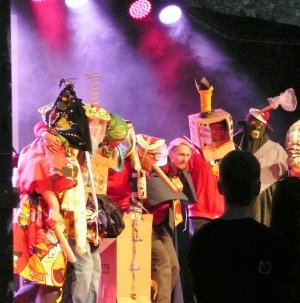 Which values do you consider important? Fashion Creation provides the answer!
Teams are given craft equipment and work on their own personal creations. The inspiration or theme for these creations is the values that the team considers to be important and have to be agreed in advance.
The artistic results are presented to the other teams either right away or as part of an evening fashion show. Each group chooses one of their number to 'model' what they have produced and another to act as the presenter who describes the different phases of the work and which important values can be seen in their creation.
Tel: +358-9-256 4040
info (at) seaction.com
Kymppitonni
The first Kymppitonni was broadcast on television more than 25 years ago, hosted by Riitta Väisänen. We now play it as a team game, inventing clever clues so team members can guess words. The team with the most points wins.
Tel: +358-9-256 4040
info (at) seaction.com