SE-Action briefly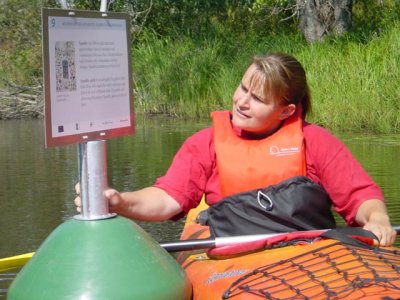 Susanne "Susse" Ekström founded Ab SE-Action Oy in 1998. Her business idea was to sell exercise experiences, making this her permanent job with water sports and aerobics offered as external services. She also decided to become a qualified wilderness guide and diving instructor.
The current range of services offered by SE-Action is significantly wider, with the focus on meeting and "refresher" days, combined with group programmes at meeting locations in West Uusimaa, with canoeing, cycling and tours sold through the Porkkala Travel and West Uusimaa Travel brands.
SE-Action's success comes from enjoying what we do, a "Deliver what we promise" attitude and of course innovative products that move with the times. Even our partners have noted that working with us on group programmes makes their lives less complicated.
Visions and values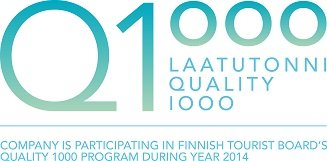 SE-Action offers flexible services in an environmentally-sound way, close to Finland's capital city.
Meetings and conferences are most successful when they are organised in peaceful and beautiful surroundings, with entertaining group activities after the day's work is done. As our new facilities include accommodation, organising effective and enjoyable meeting and training days - and weekends - is easy.
The experiences we offer cover such a wide range that we can always offer an activity suitable for your group.
Corporate responsibility
Operating in a responsible manner is at the core of what we do
We want to make our contribution as a responsible operator. This means that we work in the most sustainable manner, protecting the environment. We support wellbeing in children, young people and families by offering everyone opportunities to feel good about themselves.
Personnel
Nina Holmberg

Susse Ekström "I founded SE-Action in 1998 and I'm happy that the company has never stopped developing. Having reliable personnel and a good team spirit has been a good way of developing enjoyable experience and meeting services. We're now introducing both visitors to Finland and Finns to our beautiful countryside and archipelago! SE-Action handles all the practical details, runs our experience activities and even murder mysteries! I am a qualified wilderness guide and physical education instructor."
Jani Leino "After more than ten years in the IT sector I started working for our family firm in 2011. Changing from that occupation to this was not a minor event, but every company should have at least one engineer, shouldn't they?"
Our team includes enthusiastic guides and instructors who join us on a seasonal basis.