West Uusimaa Ironworks & the Svartå Manor Murder Mystery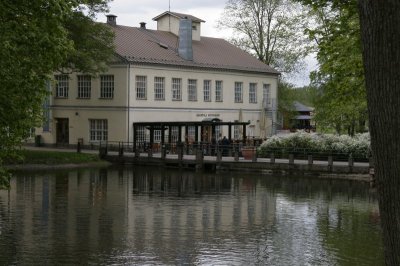 This unique former industrial ironworking environment is well worth a visit!
After enjoying delicious morning coffee in Fagervik's Prästgårdscafé, we embark on a walking tour of the site. Situated in the luxuriant natural beauty and verdant surroundings of Finland's lake region, Fagervik Manor, the Manor Church, forges, red-painted cottages and French garden together create a unique 18th-century experience.
From Fagervik ou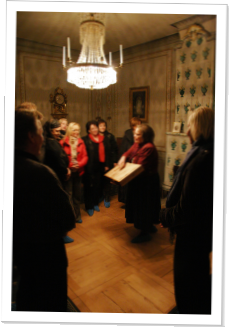 r trip takes us towards Karjaa and Svartå Manor,where we enjoy a delightful lunch in the idyllic, neo-Gothic Slottskrogen restaurant. Lunch is followed by a tour of the manor building and a historical interlude - a Murder Mystery. Working in teams, our task is to identify both the victim and the cold-blooded murderer. Clues are hidden in different parts of the manor and our guide is revealed as a good source of useful hints.
After solving the mystery, we continue to the Fiskars Ironworks, where the combination of period architecture and unique natural surroundings form a peerless combination. As well as becoming a base for craft workers, designers and artists, the ironworks village is now a centre of Finnish art and design. Following the guided tour, there is time to explore the cafés and craft workshops and discover their many products.
Helene Schjerfbeck at Sjundby Manor and in Tammisaari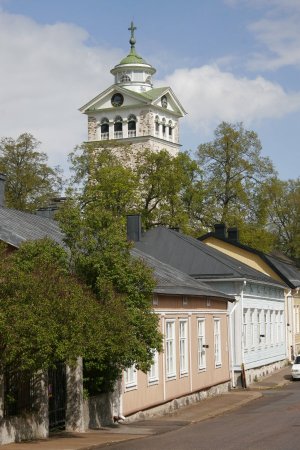 One of the main locations in the early works by the artist Helene Schjerfbeck (1862-1946) is Sjundby Manor in Siuntio, where she spent time with her cousins. She sketched the main building from different perspectives when she was in her early teens and returned to the subject later in life. Her cousins who lived in the manor were of similar age and featured as models in many of Helene's works. During our guided tour, we visit the artist's room and hear about the times she
spent there.
We continue to Tammisaari, a town which the artist visited on several occasions before moving there permanently in 1925. In total, she spent about 17 years of her life there. During a walking tour of the old part of town we see places Helene loved and houses in which she lived. At the end of the tour, we enjoy a delicious cup of afternoon coffee at Café Gamla Stan, a location
steeped in local history.
West Uusimaa Gardens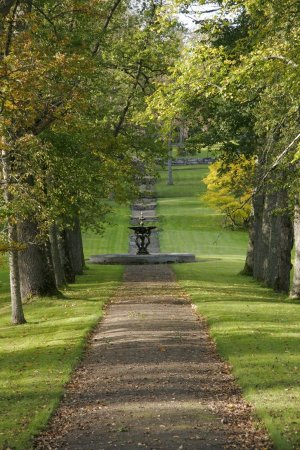 Visits to unique and historical locations in West Uusimaa where the gardens have been carefully restored and renovated.
Rare trees and bushes - and garden art - in the park at Svartå Manor, then a tasty lunch in Linnankrouvi, the manor restaurant.
Then to Inkoo and a visit to the beautiful park and gardens of Fagervik Manor.
In Kirkkonummi, the new splendour of the Pokrova Monastery's enchanting gardens is the result of many years hard work. Afternoon coffee at Pokrova.