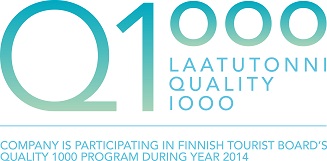 SE-Action offers flexible services in an environmentally-sound way, close to Finland's capital city.
Meetings and conferences are most successful when they are organised in peaceful and beautiful surroundings, with entertaining group activities after the day's work is done. As our new facilities include accommodation, organising effective and enjoyable meeting and training days - and weekends - is easy.
The experiences we offer cover such a wide range that we can always offer an activity suitable for your group.
We also cater for children of all ages: our camping school services and happenings provide important arenas for doing things together.
We create occasions for groups to enjoy spending time together. Activities don't always have to be extreme - even though they are available, frying pancakes over an open fire, rambling through nature and entertaining games create unforgettable memories.
Satisfied clients are our most important fuel. We're cheerful and never take things too seriously. Timetables are kept and programmes roll, helped along by our relaxed attitude.
Listening to customers, environmentally-sound operations, humanity and enjoying being together are the values strongly on display in what we do. It's important to us that we earn our customers' trust.