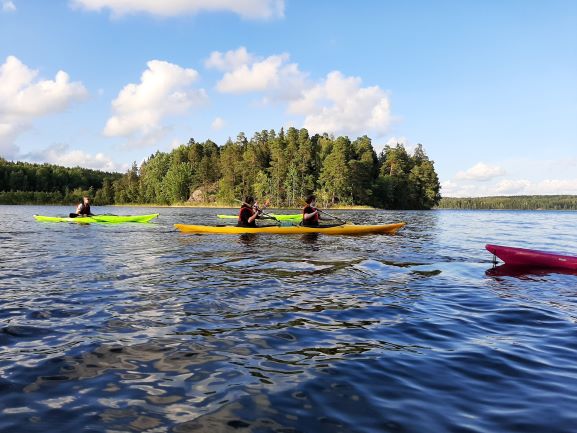 Can be arranged upon request.
Trip duration: 8 hours (10:00-18:00)
Departure and return: Siuntio Canoe Center or Otsolahti Canoe Center
Our paddling trips on the sea are designed for people with canoeing experience - participants should have a good command of basic paddling technique. Weather permitting, this guided trip takes you through the Siuntio and Inkoo / Espoo and Helsinki archipelagos. We take breaks in suitable locations, so bring something to eat and drink with you.
We'll be happy to answer any questions you have about our paddling courses - please call us!
Tel: +358-9-256 4040
info (at) seaction.com